04

CELEBRATION OF AN ORDINARY SUNDAY / TAVALLINEN SUNNUNTAIPÄIVÄ

Harrie Liveart

DATE: Sun/Su 27.08.17 | 09:00-21:00
SCULPTURE: Monument for Ordinary People - Radoslaw Gryta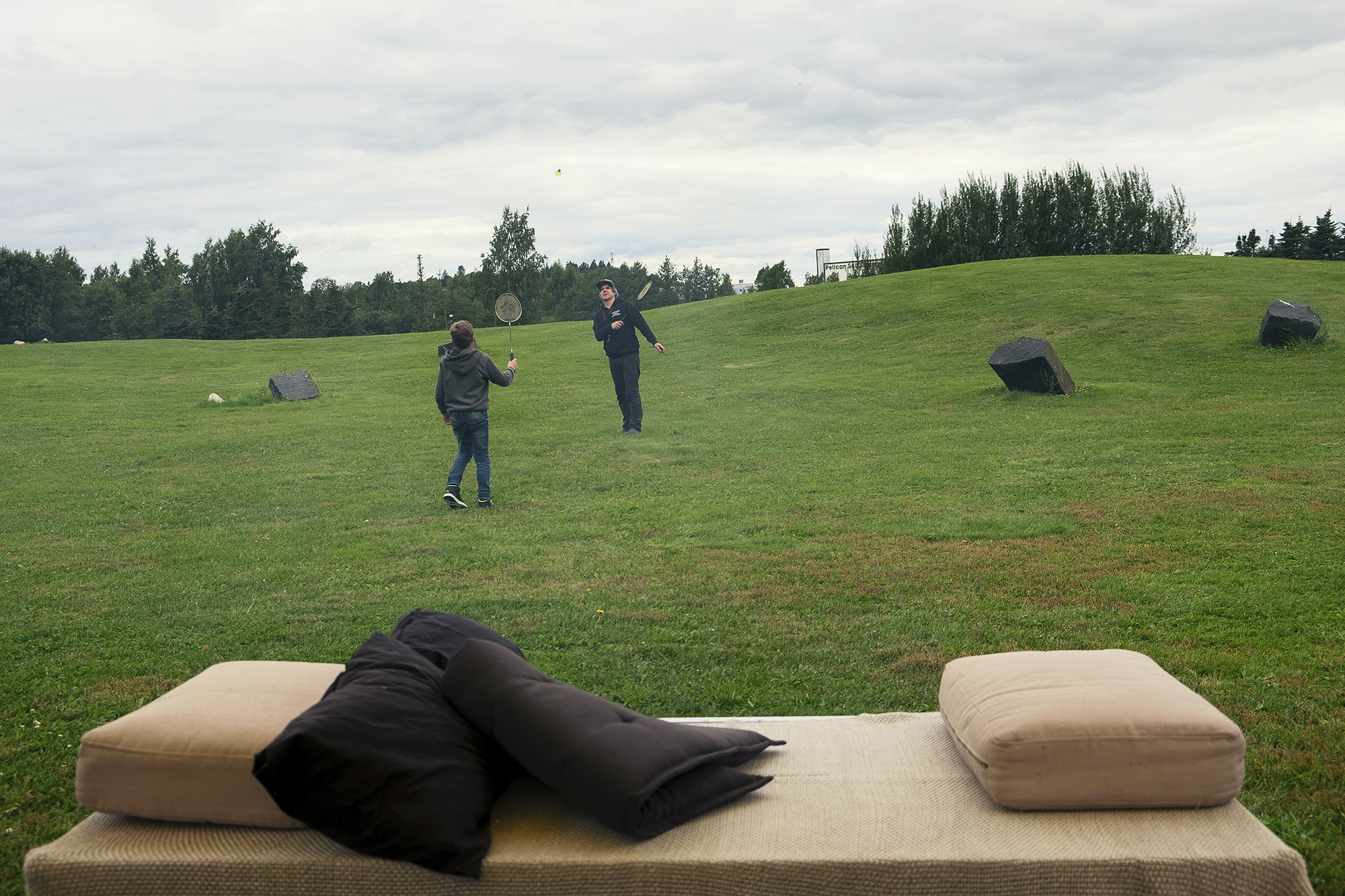 INVITATION
To An Ordinary Sunday Ordinary is that which we do commonly Let´s do it together on 27th of August at Siltamäen puisto You will be provided with equipment for the very basics eating sleeping shitting

––

KUTSU
Tavalliseen sunnuntaipäivään Tavallinen on jotain, jota teemme toistuvasti. Tule viettämään tavallista päivää yhdessä elokuun 27. päivänä Siltamäen puistoon. Huolehdimme välineet perustarpeisiin (syöminen, nukkuminen, paskominen).




I am
Harrie Liveart
, the spokesman of our collective body.
I hope that you don't mind but I like to imagine I am you, somehow.
I like when you observe, but sometimes I invite you for more.
Your body and presence are vital to me because without your memory I hardly can perceive myself at all.
––
Minä olen
Harrie Liveart
, yhteisen kehomme edustaja. Kuvittelen olevani sinä, tavallaan. Pidän siitä kun katsot minua, mutta joskus haluan sinulta enemmän.
Sinun kehosi ja läsnäolosi ovat minulle välttämättömiä. Ilman muistiasi tuskin hahmotan itseäni.
http://harrieliveart.com/
Download Party Leaflet –>
Monumentti tavallisille - Radoslaw Gryta Muistomerkki muodostuu 12 hiomattomasta graniittilohkareesta, joihin on hakattu katkelmina puolalaisen runoilijan Tadeus Rózewiczin runo "Kertomus vanhoista naisista". Teos on aiemmin ollut esillä Hvitträskissä, Jämsän kivipankissa sekä Tampereella Aleksanterin kirkon puistossa. Helsingin kaupungin taidemuseo hankki teoksen kokoelmiinsa 1997.
Monument to Ordinary People- Radoslaw Gryta The monument consists of 12 rough granite boulders around Rantapuisto park, each with a section from the poem "A Tale of Old Women" by Polish poet Tadeus Rózewicz inscribed into it. It was previously sited in Hvitträsk, Jämsä's Stone Bank, and then in the Alexander Church Park, Tampere, before The Helsinki City Art Museum acquired the piece in 1997.